About Coie
My name is Coie Watson and I married my love, Matt, on February 20th, 2010.
We now live in SC and hope to buy land and build our "dream home" in the future.  We are survivalists at heart, but who knows if we will ever reach self-sufficiency.  Someday we will have a bunch of little Watsons running around.  My hubby is a civil engineer and co-founder of the ministry Hearts for the Lost.  He is also a musical genius.  😉  We enjoy taking old hymns that nobody knows the melody to and making our own.  The words are too rich to be forgotten.
I am a Christian, and I strive to make that known in my daily life through my actions and words (why are words so much harder to get out though?!). One of my main prayers is that I have the right words at the right time and enough courage and humility to present my beliefs to others in a respectful manner (1 Peter 3:15).
I come from a pretty awesome family, and am the oldest of six kids who love each other dearly.  My mom and dad raised us in truth, and captured our hearts at a young age.  They were honest about their lives and failures and guided us through choices as we matured.  They knew when to make choices for us, and when to sit back and let us learn for ourselves.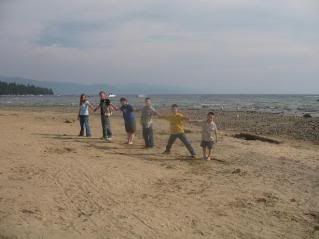 My blog exists as a journal, and hopefully as an encouragement to others.  It is not something that is updated often, since it used to consume my life.  But who knows– maybe something will pop up here and there.  🙂