by coie - July 16th, 2011.
Filed under:
Uncategorized
.
(minus our trip to California in April which has waaaayy too many pictures to upload)
Anyways, here are some pictures with minimal descriptions that cover the months since I've last blogged.  Facebookers might recognize some, but there are some new ones that were taken after our Great Facebook Exodus.  😉
Click thumbnails for larger versions.
{Easter 2011}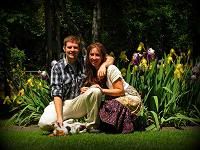 {Boating with "the buddies"}
{Virginia Creeper Trail with my boss and other families}
This is my boss.  He likes to put himself in people's pictures.  ;D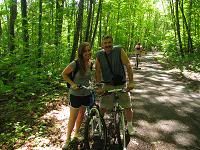 {Visiting a friend's lake house in Georgia for bluegrass, BBQ and jetskiing}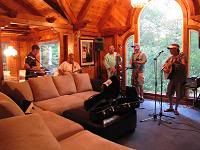 {Thunder, the dog who demolishes cucumber and onion plants}
{Squash Garden Progress}
I stopped taking pictures of the squash yield after this and started finding people who would take it.  😛
His response to "Act like a really excited 5 year old!":