by coie - March 2nd, 2009.
Filed under:
Uncategorized
.
Proof of my newly discovered [messy] wavy hair: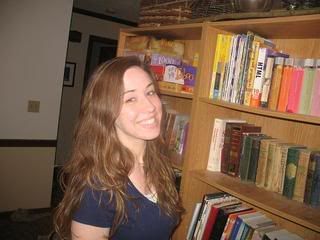 Of course, I got it cut today…a little too short, which I am to blame for.  It is still past my shoulders though.  It'll grow back.
Ryann and I were working on the bathroom today.  We ripped out the wallpaper, Ryann knocked out a useless piece of wall above the shower that only blocked light, and today we worked on scraping the cracked popcorn ceiling and mudding it along with the walls.  I'm still waiting for it all to dry so I can reapply the popcorn texture and sand the walls so we can paint.  And no, we have no clue what we're doing.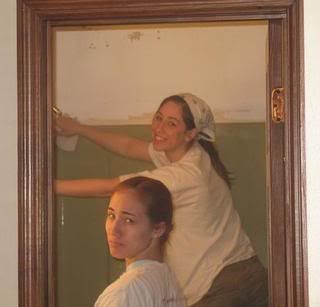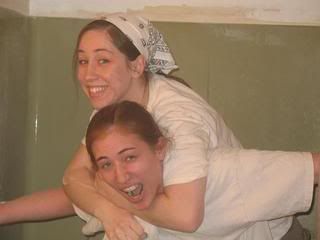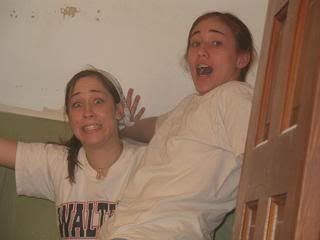 Umm, we really did get a lot done, despite what the pictures portray.  How do you like that avacado green shower?