by coie - February 14th, 2009.
Filed under:
Uncategorized
.
Mom, Jess, Ryann and I just ditched everyone and went out to eat.  We had fun, and when we got back, there was a bunch of roses on the table that Charley got for Jess and us girls.  🙂  He's the best.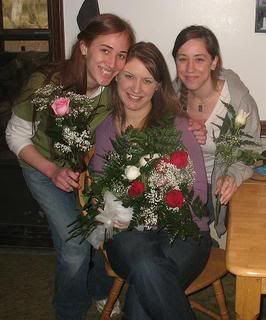 [L-R Ryann, Jess, me]
We are so lucky.