by coie - November 7th, 2008.
Filed under:
Uncategorized
.
Alright!  I just finished my quilt.  I'm notorious for finishing projects last minute.  But as far as I'm concerned, as long as it gets done in time, I'm satisfied.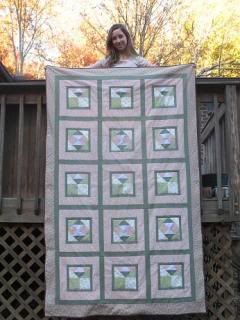 Waha — that's my proof.  I got pretty stressed when I started hand-sewing the binding because shortly after I started, I began to see the bare core of my thread spool.  I honestly didn't think I would have enough to finish.  But, lo and behold, by determination, clever stitching (and the grace of God) I still have enough thread leftover for another quilt.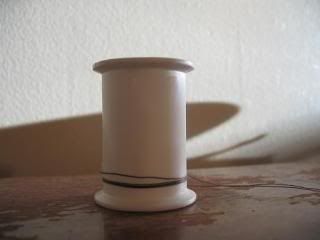 uh heh heh. 
Fare thee well, fine readers!  We're off to Illinois in just a few hours.  Bring on the Cheez-its.