by coie - October 16th, 2007.
Filed under: Uncategorized.
I'm too tired to write anything, so I'll just post pictures. Then I'm going to bed. Even though its only 5:45 [edit: the time is now 7:34]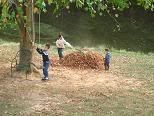 Please take this moment to notice the child on the far left. He is wearing roller blades, has two swings in hand and is heading for a lawn chair. Surely nothing good can come of this.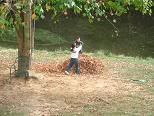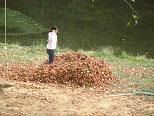 Where'd he go?