by coie - May 9th, 2007.
Filed under: Uncategorized.
I'm baaaaaaack! Wowee, thanks for all the comments! I didn't expect to get that many.

My time in California was fun, and the weather was great. I got to drive familiar roads, and see family and friends. However, by the time the 11 days was up, I was ready to be home again. Thank you to everyone who prayed for me while I was gone and during my plane rides.

I went out there to help someone out and to attend a graduation, but I had lots of time to visit with people that I have known almost my whole life. Here are some pictures for your viewing enjoyment.


This is me and Mrs. Kannady. She is the lady that I talk about in THIS POST.

This is me and Mrs. Ristau with her great granddaughter. I have known Mrs. Ristau since I was four and she is a dear lady. I knew her husband too, who passed away when I was ten. Her great granddaughter is a sweet little girl, and after I played with her for about 10 minutes she declared, "Coie, I like you!"…."I like you too, Tia!"……"You're my best friend, Coie!".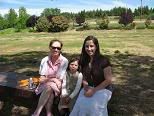 No visit to California is complete without seeing the KESSLERS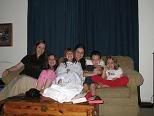 Here I am with some of my California relatives
Remember the wedding I attended LAST YEAR? Here is a picture of the bride and groom a year later, and with a little girl!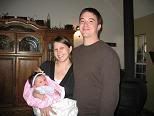 These are a few of my good friends—
Amy H. (She was the one graduating)
Brooke Steward…This is one funny chick. She and I have the same type of humour and she cracks me up.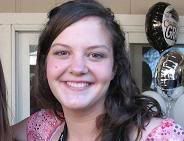 Kally Steward…This is Brooke's sister, another funny friend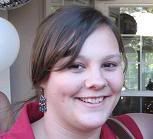 Me and my long time friend Bailey Gillespie. We were both kind of braindead when we saw each other which resulted in senseless conversation. This picture also shows the real jam I was in. You see, my MOMSIE took my tweezers the day before I left and forgot to give them back. So I was left with no tools to weed out the tangle on my forehead. I have since attended to my wayward eyebrows.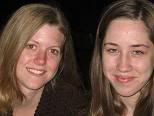 Steward Family—This is Brooke and Kally's brother and his family. His wife's name is Amy and I like her a lot. She has always been very nice to me. Don't their girls look exactly alike?!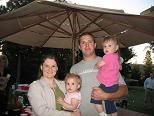 Well, that about sums everything up. I did see more people but they either wouldn't want their picture posted or I forgot to take their picture! Whoops.
Children of the living God,
Come and sing, sing out loud,
Children of the living God,
Sing to the living God.