by coie - January 23rd, 2009.
Filed under:
Uncategorized
.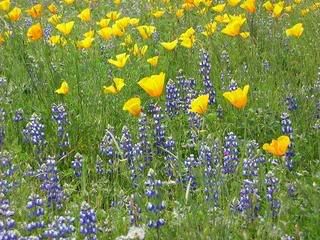 I wish we had fields of these flowers here like we did in California.  Today's weather made me miss Cool (Yup, it's a real, true city!).
Judging by the comments on my last post, I've determined 2 things:
1) I have more than 4 readers.
2) Melonie (Prepared Family) has the same mind as I do, since I would have picked eggplant as the square root of purple.