by coie - January 11th, 2009.
Filed under:
Uncategorized
.
Sometimes all a girl needs is a cup of hot cocoa, a bowl of Schwan's Strawberry Supreme ice cream, a good book from the 1800's, a roaring fire and an old homemade quilt.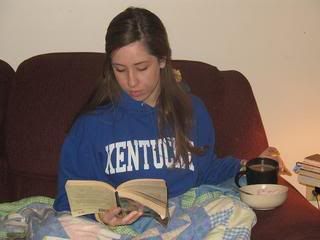 I fully intend to work my tail off tomorrow.